We offer the newest solutions to manufacturing demand possible.
We use the latest in 3D printing technology, with equipment that produces impressive, fast and repeatable results. We utilize FDM technology (Fused Deposition Modelling) with production grade thermoplastics & DLP (digital light processing) for end use parts that look and feel injection moulded. We can produce results for projects that require single output precision or cost effective solutions for high volume outputs and everything in between.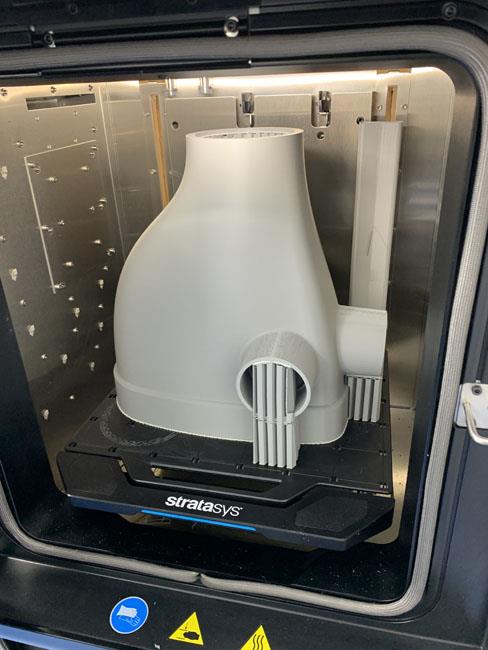 About Us
Design 3D Print Shed is a family-owned business based on the stunning Sunshine Coast.
With over 35 years' experience in the manufacturing and design industry, our team is here to turn your vision to reality using 3D design and printing.
The team at Design 3D Print Shed are driven to deliver outstanding results with state-of-the-art industrial design, inhouse 3D scanning, Resin (DLP) & FDM 3D Printing.
We are a service built on honesty and value, with advanced technology leading a seamless experience from product concept and design, right through to delivery.
Rest assured, we believe in intellectual confidentiality. We know how to keep a secret!
Most importantly - don't forget! Australia-wide delivery means that wherever you are, we can deliver.
FAQ's
What is 3D printing?
3D Printing is a process that can produce actual parts from CAD model. It works by 'slicing' the model into layers of certain thicknesses in the printer software (the thinner the layer thickness the longer the print time), and then on the printer re-building the layers one by one till the part is finished. Some prints require post processing after taking off the machine.

How much does it cost to print a 3D model?
We can 3D print in different materials in either resin (DLP - MAX build volume 124 x 70 x 196) or filament (FDM MAX build volume 355 x 254 x 355).

The minimum charge for a 3D printing is $120 and print times can go from same day to 7 days dependent on size of print and availability.

Cost for 3D printing is based on time to print, cost of printing material, setup and labour. For supplied files that have errors there may be an additional charge fixing your file before we can print.

Ask for a quote by sending us a STEP file (preferred format) or STL file to andrew@design3dprint.com.au

What can I print?
You can print almost anything. We will be here to guide you through the entire manufacturing process from design to final product. We are an honest business and will advise you on the correct manufacturing process for the shape of your product. If at any time you have any questions, get in touch with us and we will provide support for any query.

Can we print a part bigger than our max build size?
Yes. Multiple parts can be bonded together post printing.

How long does it take to print?
3D printing is a fast way to prototype parts, but it is not instantaneous. It can take days to print bigger models, plus added time for post processing. Let us know your time frame so we can schedule your job to meet your expectations.
What our clients say
"Andrew designed and printed a custom-made piece for a gift which I can't say enough good things about it and about Design 3D Print Shed. From design to finish, Andrew has shown very high professionalism and fantastic attention to detail. I would recommend Design 3D Print Shed for anybody that needs or wants 3D printed objects. Thank you again, it was a fantastic experience working on this project with you."

VINCENT PONS
Get in touch to explore the possibilities of 3D Print
With over 35 years' experience in manufacturing, we are well equipped to provide the guidance you need to get the job done. Simply call us on 0436 360 416 or fill out the form.