Improving Design
Replicating a part that was broken and missing a section...no longer available as a spare part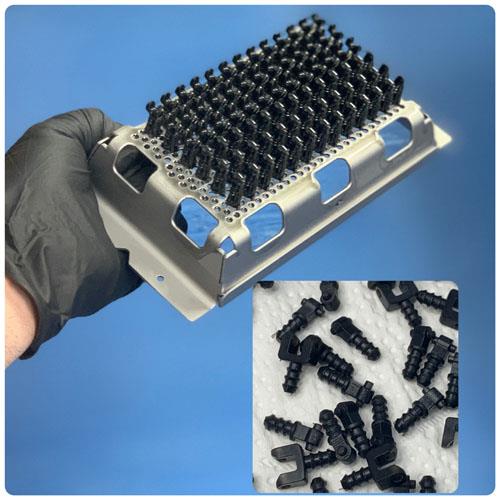 THE REQUIREMENT/BRIEF
A partially broken & missing half of a tiny part was supplied by customer that's not available anymore as a spare part.
The original part was designed around the constraints of injection moulding.
3D model and print 70 of 2-piece parts.
Strengthen existing part where possible.
THE SOLUTION
Being a very tiny part with tight constraints of what could be changed, we were able to modify a couple of things to drastically improve overall strength.